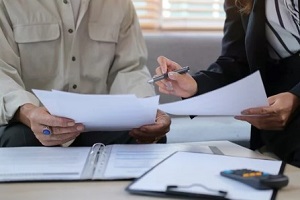 Federal agencies offer significant opportunities for health care businesses of all kinds, but they also come with unique challenges. To ensure success in this complex landscape, businesses contracting with the federal government must understand many of the best practices for navigating the process effectively.
The following outlines key strategies and insights to help you optimize your approach to federal healthcare contracting.
The Basics of Federal Healthcare Contracting
Before diving into the intricacies of federal healthcare contract management, eligibility and qualification requirements should be among the first considerations. Make sure that you qualify for the specific opportunities you pursue before you start putting together a bid or proposal.
Familiarize yourself with the criteria for bidding on federal contracts and ensure that your business meets the necessary qualifications. Thoroughly research the agencies you're interested in working with, understand their needs, and tailor your approach accordingly.
Another one of the "basics" is the bidding process. It is important to review the details of the specific opportunity you intend to bid upon. In addition to general requirements that are found within most solicitations or Requests for Proposal (RFP), each agency has its own set of unique requirements that may be reflected in the solicitation.
Choosing the opportunity that aligns best with your business goals and abilities is an important first step because the details about how to prepare a specific bid depend on the agency and its own supplemental procurement regulations.
Navigating the Federal Healthcare Contracting Process
The process of federal healthcare contracting can seem daunting, but with the right approach, it can be navigated successfully. Begin by conducting thorough research to identify relevant agencies and contract opportunities. Numerous free government databases and procurement websites become invaluable resources for finding solicitations that align with your expertise.
To participate in any federal contract, you will need to register your business in various government databases, such as the System for Award Management (SAM). Additionally, consider pursuing certifications and any applicable designations that enhance your competitiveness, such as the Small Business Administration's 8(a) program or Service-Disabled Veteran-Owned Small Business (SDVOSB) status.
Crafting a winning proposal is another critical factor to secure a contract. You must understand the specific requirements for submission stated in the solicitation and tailor your proposal accordingly.
Clearly articulate your capabilities, past performance, and how you will address the agency's needs in accordance with the instructions and evaluation criteria. Submitting a well-written, comprehensive, and compliant proposal greatly increases your chances of success.
Compliance and Regulatory Considerations
Compliance and regulatory requirements are paramount in the management of federal healthcare contracts. Familiarize yourself with the relevant laws and regulations, such as the Health Insurance Portability and Accountability Act (HIPAA). Ensure that your organization has the necessary policies and procedures in place to meet the regulatory standards called for in the solicitation.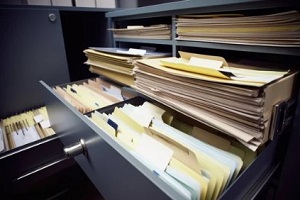 Accurate record-keeping and documentation are also essential components of compliance. Record keeping requirements vary from one solicitation to another, and from one agency to another and may include, for example, time-tracking, financial transactions, and deliverables.
Establish robust internal processes to monitor and track the collection and timely delivery of the information required in the contract to ensure that your organization meets all reporting and auditing obligations.
Building Relationships with Federal Agencies
Networking and relationship-building with federal agencies should be a priority. In addition to establishing professional relationships with the contracting officers and program personnel on all of your contracts, attend industry events, conferences, and trade shows to connect with key decision-makers, contracting officers, and program managers in other agencies and/or areas of interest.
Building relationships and a strong network will provide valuable insights, leads on opportunities not yet published and potential teaming opportunities. Consider exploring small business programs and set-aside contracts designed to support businesses similar to yours.
All federal agencies have specific goals for contracting with small businesses, including those owned by women, veterans, or disadvantaged individuals. Familiarize yourself with these programs and leverage them to your advantage.
Understanding Contract Performance and Reporting
Once you have secured a federal contract, effective contract performance and reporting become critical. Develop a robust project management plan that outlines clear objectives, timelines, and performance metrics. In accordance with the specific requirements of your contract.
Regularly monitor progress, ensuring that you meet deliverables and fulfill all contractual obligations. Reporting requirements vary depending on the contract, but they typically encompass financial reporting, progress reports, and compliance documentation.
Maintain accurate and timely reporting, as it demonstrates your organization's commitment to accountability. Timely communication with contracting officers is necessary to address any issues promptly and maintain a successful contract.
Opportunities for Growth and Expansion
Successful performance on your contract can open doors for further growth and expansion. Leverage your past performance and achievements to strengthen your reputation and credibility in the industry. Consider actively pursuing subcontracting and teaming arrangements to participate in larger projects and gain exposure to new opportunities.
Obtaining additional certifications and accreditations relevant to the federal healthcare sector can enhance your competitive edge and demonstrate your commitment to delivering high-quality services.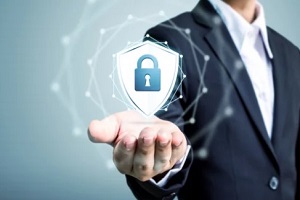 Continuously evaluate the market landscape and identify emerging trends and technologies that could shape future opportunities for your business. IT security is one of the areas in federal healthcare in which various certifications and levels of security are being increasingly required.
Schedule a Consultation Potomac Health Associates, Inc. Healthcare Contract Management Specialists
Federal healthcare contract management can be complex, but by implementing best practices, organizations can position themselves for success. Research the opportunities, analyze the details, seek guidance from industry experts when needed, and continuously adapt to the ever-evolving landscape of federal healthcare contracting.
The professionals at Potomac Health Associates, Inc. possess the knowledge and experience required to help your healthcare organization maximize efficiencies and opportunities. Contact us today to schedule a consultation.