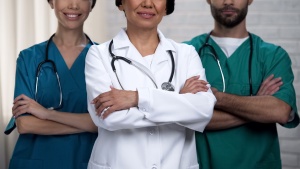 The health and medical sector is a critical industry that plays a vital role in providing quality healthcare services worldwide. In the United States, the federal government invests significant resources in this sector, creating a broad range of contracting opportunities for all kinds of businesses. If you are a company looking to expand your horizons and tap into this lucrative market, federal contracting in the health and medical sector can be a game-changer.
Understanding Federal Contracting:
Federal contracting refers to the process by which the U.S. government awards contracts to private businesses to provide goods and services. These contracts are typically awarded through a competitive bidding process and can range from small, one-time purchases to long-term contracts worth billions of dollars.
Benefits of Federal Contracting in the Health and Medical Sector:
Stable and Lucrative Market: The health and medical sector is one of the largest and most stable markets in the United States. The federal government is the largest buyer of healthcare goods and services in the world, providing a consistent and reliable source of revenue for many contractors.
Diverse Contracting Opportunities: Federal contracts in the health and medical sector encompass a wide range of goods and services. From providing health and medical services, medical equipment and supplies to healthcare IT systems and research support, there are opportunities for businesses of all sizes and specialties. There is virtually no kind of medical or health service or product that is not purchased by the government.

Long-Term Contracts: Many federal contracts in the health and medical sector are awarded for multi-year terms, providing contractors with a relatively predictable and stable income stream. This stability allows businesses to plan for the future and invest in growth and innovation.
Increased Credibility: Winning a federal contract in the health and medical sector enhances a company's reputation and credibility. It demonstrates that the company's products or services meet the stringent standards required by the government, which can open doors to other lucrative opportunities in other federal sectors, as well as in the private sector.
Navigating the Federal Contracting Process: Register in the System for Award Management (SAM): Before pursuing federal contracts, businesses must register in the SAM, the official database for government contractors. This step is essential as it allows the government to verify a company's eligibility to bid on federal contracts. In addition, active registration in SAM is required before payment can be made.
Identify Opportunities: Explore federal contracting opportunities specifically tailored to the health and medical sector. Websites like SAM.gov, Grants.gov, provide comprehensive listings of available contracts and grants.

Research and Prepare: Thoroughly research your target markets to understand who buys what, how much they buy, and how they buy it. Research each individual opportunity to understand the requirements, scope, and evaluation criteria for that particular solicitation.
Prepare a compelling proposal that demonstrates your company's expertise, capabilities, and unique value proposition that carefully addresses evaluation criteria.
Collaborate and Network: Collaborating with other businesses and building relationships with government agencies, prime contractors, and subcontractors will enhance your chances of success. Attend industry conferences, trade shows, and networking events to connect with key stakeholders.
Seek Assistance: If navigating the federal contracting process seems daunting, consider seeking assistance from organizations such as the Small Business Administration (SBA), Procurement Technical Assistance Centers (PTACs), and the Office of Small and Disadvantaged Business Utilization (OSDBU). These resources provide guidance, training, and support to businesses pursuing federal contracts.

Conclusion:

Federal contracting opportunities in the health and medical sector present an exciting avenue for businesses seeking growth and stability. The sector's sheer size, consistent demand, and long-term contracts make it an attractive proposition. By understanding the federal contracting process, identifying suitable opportunities, and preparing compelling proposals, businesses can position themselves to succeed in this highly competitive market. Embrace the challenge, leverage available resources, and seize the opportunities awaiting you in the realm of federal contracting in the health and medical sector.