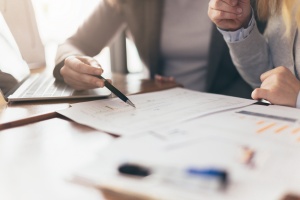 Entering the world of federal contracting can be an exciting venture for businesses looking to expand their horizons and tap into new opportunities. However, it's crucial for new federal contractors to manage their expectations and understand the unique dynamics of working with the government. Having unrealistic expectations about how long it takes to become successful in federal contracting is a recipe for frustration and failure.
Successful federal contractors understand that federal contracting is a marathon, not a sprint. Preparing for the challenges in advance, however, will significantly increase the chances of success in this complex and highly regulated environment. Setting realistic expectations based on an understanding of these challenges and the time necessary to address them will help set the stage for productive and successful market entry.
Each of the following will help manage expectations:
Understanding the Procurement Process:
The federal procurement process is complex, arcane, confusing and always changing. No wonder it has been described as a "Dark Art". New federal contractors should familiarize themselves generally with the process, including key regulations, requirements, and timelines. The procurement process can be lengthy and may involve multiple rounds of evaluation and negotiation.
Patience is Key:
Patience is a virtue when it comes to federal contracting. The process of winning a federal contract can be time-consuming, often requiring patience and persistence. It's important to set realistic timelines and be prepared for potential delays or unforeseen challenges along the way. Building relationships, networking, and staying engaged throughout the process will help maintain momentum and increase the chances of success.
Compliance and Regulations:
Federal contracts come with a myriad of regulations and compliance requirements that must be met. From government-wide procurement regulations like the Federal Acquisition Regulation (FAR) to agency-specific regulations and guidelines, understanding and adhering to these requirements is paramount. New federal contractors should invest time and resources in learning about the applicable regulations, seeking guidance from experts if needed, and implementing appropriate compliance measures.
Financial Considerations:
Federal contracts often require significant financial resources to fulfill contractual obligations. Some contracts have start-up periods before a contractor is paid. It's essential for new contractors to assess their financial capacity to prepare for these kinds of circumstances and plan accordingly. This includes having sufficient working capital, understanding cash flow requirements, and potentially seeking financing options to support operations during contract performance.

Building a Strong Proposal:
A well-prepared and competitive proposal is essential to win federal contracts. New contractors should invest time and effort in crafting a compelling proposal that aligns with the government's needs and demonstrates their unique capabilities. Responding to the evaluation criteria, conducting market research, and seeking guidance from experienced professionals can significantly improve the quality of the proposal.
Collaboration and Subcontracting:
Collaborating with established contractors and subcontractors can be beneficial for new federal contractors. Teaming arrangements or subcontracting with more experienced firms can help gain valuable past performance experience, access new opportunities, and enhance credibility. Building relationships and networks within the federal contracting community is crucial for finding collaborative partnerships that can increase the chances of success.
Continuous Learning and Adaptation:
The federal contracting landscape is constantly evolving with new laws, regulations, policies, and technologies influencing the industry every year. New federal contractors should adopt a mindset of continuous learning and adaptation. Staying informed about industry trends, attending relevant training and workshops, and actively seeking feedback will enable contractors to refine their strategies and stay ahead of the curve.
Conclusion:
While federal contracting offers significant opportunities, managing expectations is crucial for new contractors. Understanding the procurement process, being patient, complying with regulations, assessing financial capabilities, building strong proposals, fostering collaboration, and embracing a learning mindset are key factors in setting the stage for success. By proactively managing expectations and preparing for the unique challenges of federal contracting, businesses can position themselves to thrive in this competitive arena.