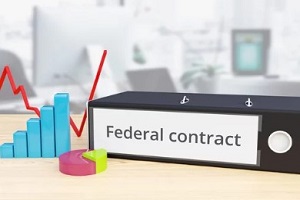 Companies enter into different types of agreements in the ordinary course of business. Federal contracts are governed by specific laws and regulations, making them a unique risk class. That is why contract risk management, especially for a federal contract, is essential. It can help mitigate a contract's adverse effects on an organization.
There are various strategies and best practices for managing federal contract risks. Some examples are negotiating for safer terms and developing a dispute resolution plan.
Here are several key areas businesses need to understand about mitigating risks in federal contracts.
Identifying Federal Contract Risks
When managing business threats, it is important to understand the different types of risks federal contracts can carry. Four common ones are financial, security, brand, and legal. One can trigger another, so businesses must pay attention to all of them.
Financial Risks
Financial risks involve potential monetary losses. For example, these risks can arise from fluctuating budgets due to changing political climates, missed deadlines leading to penalties, or non-compliance with cost accounting standards.
Security Risks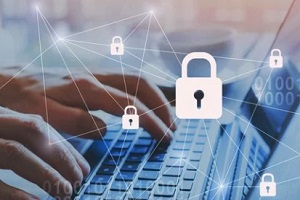 Federal contracts often involve handling sensitive personal information or information related to national security issues. These contracts often have specific IT security requirements that must be followed, such as maintaining classified information confidentiality or adhering to cybersecurity standards.
Therefore, risk management involves protecting this sensitive information properly. Security risks are more likely to happen when companies fail to safeguard sensitive information, giving threat actors potential access to confidential data.
Businesses should when it is necessary to encrypt contract data and use secure communication channels to send and receive information.
Legal Risks
Legal risk can occur when there is a potential breach of contract. With federal contracts, these risks include failing to comply with the Federal Acquisition Regulation (FAR) or other applicable federal laws and regulations included in a contract.
Intellectual property infringement, misinterpretation of legal provisions, and non-compliance with socio-economic policies can also lead to legal issues.
Brand Risks
Brand risk is the effect of reputational harm and negative public perception. Protecting brand reputation is more important than ever when dealing with federal contracts.
Misconduct or poor performance of contracts can lead to suspension or debarment and attract negative media attention, resulting in a lack of trust or confidence in the brand.
Conducting Federal Contract Compliance Reviews
Businesses can mitigate federal contract risks by conducting compliance reviews to evaluate whether the company is meeting contract requirements set out in the Federal Acquisition Regulation (FAR) and other federal regulations.
They can help identify legal, security, financial, and brand risks and devise appropriate actions to tackle them.
There are many benefits to reap from annual compliance reviews, including improved performance. When a company thoroughly examines its processes, it can identify gaps in its operations and address them accordingly.
Compliance reviews also prove that an organization is consistently following applicable procedures. That can help mitigate risk of potential non-compliance in the future.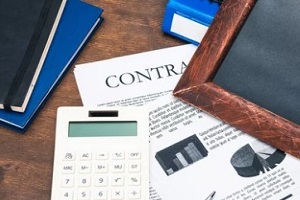 The first step in a compliance review is appointing someone to assume responsibility for the function. Next is to meet with stakeholders to discuss the scope of the audit and create a compliance checklist.
After the planning stage, the auditor will evaluate current processes, identify and assess risks, and analyze operations. They will then report their findings.
Federal Contract Risk Mitigation Strategies
After identifying and prioritizing possible contractual risks, companies need to develop a mitigation plan. The following strategies can help:
Determine which contracts have favorable terms for the business. Have clear objectives before initiating the bid process, do research, and set a positive tone. Contracts are performed within the constraints of federal procurement law, which may limit or dictate how businesses can operate.
Ensure clear and precise language in contracts. That way, all parties can understand and comply with the contract terms.
Monitor contracts and obligations. Doing so will help prevent contract disputes or breaches and help maintain successful relationships with the agency or department.
Understand the dispute resolution process in advance. That will often allow the parties to settle disputes before they escalate to litigation.
Ensure compliance with applicable laws and regulations. Understanding the government's procurement process, as well as FAR and other relevant federal regulations, is essential to effectively negotiate and perform federal contracts successfully.
Best Practices for Federal Contract Risk Mitigation
Federal contract risk mitigation involves a continuous effort. Companies can manage risk effectively by following best practices, including the following:
Establish clear policies and procedures. When everyone can understand the rules, it will be easier to follow them.
Invest in training and education. The more knowledgeable employees are about contract risks, the better they will be at implementing successful mitigation strategies.
Maintain good relationships with federal program and contracting personnel. It is easier to resolve conflict when there is mutual respect.
Document everything in writing. Businesses can mitigate many risks of non-compliance through proper documentation.
Stay updated on changes in government contracting regulations.
Understand the terms, definitions and conditions of federal contracts.
Ensure all documentation meets federal standards.
Conclusion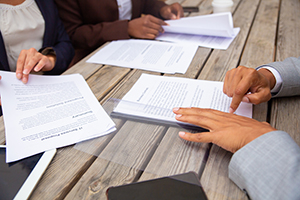 Federal contract risk mitigation allows companies to identify potential risks before they arise or become pervasive in a contract. It allows companies to prioritize threats and devise ways to mitigate the impact.
It involves comprehension of contract terms, maintaining good relationships with federal counterparts, and routinely conducting compliance reviews.
Having an effective strategy in place prior to an event can eliminate unnecessary tension and damages. Enlisting the services of a consultant allows for a more objective approach to understand the contract terms, assess the areas of contract risk and ensure best practices olf compliance are in place.
Contact Potomac Health Associates, Inc. for government contract consulting and support today.