McLean, Virginia–Potomac Health Associates, Inc. ("PHA") announced that it was retained by Universal Institute Rehabilitation and Fitness, Inc. ("Universal Institute") to advise it in conjunction it with preparation of a proposal to provide services to veterans under the Veterans Access, Choice and Accountability Act of 2014 ("VACAA").
Public Law 110-181, the Fiscal Year 2008 National Defense Authorization Act ("NDAA") directed the Secretary of Veterans Affairs ("VA"), in collaboration with the Defense and Veterans Brain Injury Center ("DVBIC") of the Department of Defense to implement a pilot program to assess the effectiveness of providing specialized Assisted Living ("AL") services to veterans with Traumatic Brain Injury ("TBI") to enhance their rehabilitation, quality of life, and community integration. The AL-TBI Pilot Program was implemented in 2009 and 21 contracts were awarded in May, 2011. These contracts are set to expire on March 31, 2015. The VACAA extended the AL-TBI Pilot to October 6, 2017 and the VA elected to put all contracts up for competitive bid.
PHA provided a broad range of technical support services including advising Universal Institute about key requirements of the Federal Acquisition Regulations ("FAR") and VA Acquisition Regulations ("VAAR"). In addition, PHA advised Universal Institute about the implications of VA's decision to employ a low price technically acceptable evaluation strategy as part of a national Indefinite Delivery/Indefinite Quantity ("IDIQ") multiple award contract. The objectives of the AL-TBI pilot are to:
• Demonstrate the feasibility of using assisted living as a placement option within the continuum of VA services for enrolled Veterans with moderate to severe TBI;
• Match Veteran needs with capacity and services of the contractor's facility to assure quality care for enrolled Veterans with moderate to severe TBI; and
• Maintain and implement a VA approved Quality Assurance Plan ("QAP"), including support to inspection of the Contractor's facilities, and VA's information on Veterans, facilities, and the placements.
About Universal Institute and Rehabilitation Fitness, Inc.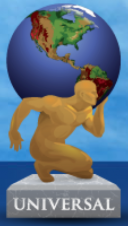 Founded in 1989 and headquartered in Livingston, New Jersey, Universal is a major player in the business of providing community based programming that includes Skilled    Rehabilitation, Residential Living and Vocational Programming. The company has operations in the Northeast (New York, New Jersey and Pennsylvania) and Midwest (Michigan). Five of its units in Pennsylvania are accredited facilities by the Commission on the Accreditation of Rehabilitation Facilities ("CARF") for patients with brain injuries.
About Potomac Health Associates, Inc.
PHA is a professional services firm that specializes in federal health care contracting and business development for commercial clients. Since its inception, the firm has helped its clients win in excess of $400 million in competitive awards from the VA alone, and an estimated $3.75 billion in competitive and non-competitive federal contract awards from federal agencies.