McLean, VA — Potomac Health Associates, Inc. ("PHA") announced that it's client, Oral and Facial Surgery Center ("OFSC") was awarded a contract to provide offsite oral surgery services for veterans in the Orlando Veterans Affairs Medical Center ("VAMC") service area. The contract is believed to be the single largest contract of its kind to provide offsite dental services in the country entered into by the Department of Veterans Affairs.
Operating out of four separate locations, OFSC is one of the largest oral surgery practices in the greater Orlando area. With multiple offices, OFSC was able to offer enhanced access for the local veteran population. OFSC was unaware of the contract opportunity until PHA first brought it to its attention. PHA was subsequently retained by OFSC to advise it in conjunction with preparation of its proposal to the VA. PHA provided guidance with all aspects of its technical and price proposals, and negotiations with the VA. Shortly after proposals were submitted at the end of August, the evaluation process came to an abrupt halt when the congressional budget impasse led to a 16-day shutdown of the federal government from October 1 through 16, 2013. After the federal government re-opened, the VA unexpectedly cancelled the solicitation due to changes in the scope of work, indicating that that it intended to re-issue the solicitation in the near future. When the solicitation was re-issued in early 2014, although the length of the contract had been shortened, the projected workload and value of the contract had almost doubled.
Awarded to OFSC on March 31, 2014, the contract was expected to have an immediate and dramatic impact upon business for OFSC, with projections calling for an estimated annual increase in revenue by over 50 percent. With this award, PHA continues its string of having successfully guided organizations to capture major multi-million dollar contracts with federal agencies without any prior knowledge or experience in the complex federal contracting process.
About Oral and Facial Surgery Center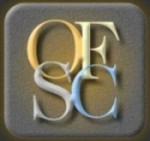 Based in the Orlando, Florida area, OFSC is one of the largest oral surgery practices in the area, operating out of four offices in the greater metropolitan area.
About Potomac Health Associates, Inc.
Potomac Health Associates, Inc. is a professional services firm that specializes in federal health care contracting and business development for commercial clients. Since its inception, the firm has helped its clients win in excess of $450 million in competitive awards from the VA alone, and an estimated $3.8 billion in competitive and non-competitive federal contract awards from federal agencies.