McLean, Virginia–Potomac Health Associates, Inc. (PHA) announced that it's client, Ambulatory Care Solutions, LLC (ACS) was awarded follow-on contracts with the Department of Veterans Affairs to provide Community Based Outpatient Clinics (CBOC) in the cities of Terre Haute and Bloomington, Indiana.
These are the eighth and ninth CBOC contracts that ACS has now won with PHA's guidance and strategic counsel. With PHA's technical support, ACS was awarded its first CBOC contract in South Bend, Indiana in 2005. With approximately 9,000 enrollees, the South Bend CBOC remains among the single largest contractor-operated CBOCs in the country.
The Terre Haute and Bloomington contracts were put up for re-competition in 2010, but the evaluation was extended as the VA sought to implement changes in the scope of work and requirements attributable to the Patient Aligned Care Team (PACT) staffing model after the solicitation was initially released. In addition to preparation of the technical proposals, PHA provided critical guidance during negotiations to help defend staffing assumptions that had significant implications on ACS' price proposal.
In addition to the nine CBOC contracts that PHA has helped ACS capture, PHA has helped other clients capture 11 CBOC contracts throughout the county. To date, PHA has helped its clients win a total of 20 CBOC contracts in the following locations:
Albany, GA (2)
Auburn, NY
Bloomington, IN (3)
Danville, VA
Florence, SC
Goshen, IN
Grant County, WV
Jackson, MI
Jonesboro, AR
Oxnard, CA
Ponca City, OK
Sonora, CA
South Bend, IN (2)
St. Clairsville, OH
Terre Haute, IN (2)
About Ambulatory Care Solutions, LLC.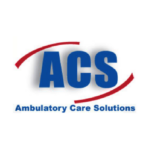 Ambulatory Care Solutions, LLC (ACS) was founded in 2004 for the exclusive purpose of providing primary care to veterans under the VA's Community based Outpatient Clinic (CBOC) program. Following South Bend, ACS went on to capture three additional CBOC contracts in Indiana in Terre Haute and Bloomington in 2006, and in Goshen in 2008. ACS added contracts outside of Indiana, initially in Belmont County, Ohio, and then in Jonesboro, Arkansas.
About Potomac Health Associates, Inc.
Potomac Health Associates, Inc. is a professional services firm that specializes in federal health care contracting and business development for commercial and government clients. Since its inception, the firm has helped its clients win in excess of $400 million in competitive awards from the VA, and $3.75 billion in competitive and non-competitive federal contract awards from all federal agencies.