McLean, Virginia—Potomac Health Associates, Inc. (PHA) announced that its client, Anchorage Radiation Oncology Management, Inc. (AROM) was awarded a five-year contract with the Department of Veterans Affairs to provide radiation oncology services to veterans from the Anchorage, Alaska metropolitan area. The contract has maximum award value of $26.8 million.
AROM is the medical group that provides professional services to patients treated at Anchorage Radiation Therapy Center in Anchorage, and Valley Radiation Therapy Center in Palmer, Alaska. AROM originally retained PHA to assist in the preparation of their proposal and help them negotiate with VA contracting officials located in the Seattle, Washington area. Originally issued in September, 2011, bids were initially submitted in December of 2011. Although AROM was originally awarded the contract in early 2012, the award was terminated as a result of a protest alleging uncertainties in the Scope of Work (SOW). While the solicitation was subsequently re-issued following corrective action taken by the contracting agency, the agency also imposed a more demanding set of requirements that initially made AROM ineligible to bid. PHA helped negotiate changes to the revised SOW that successfully relaxed these requirements, thereby enabling AROM to remain eligible to bid. Following re-submission, AROM was awarded the contract a second time without challenge.
About AROM: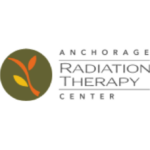 AROM operates Anchorage Radiation Therapy Center on the campus at Alaska Regional Hospital, and provides state-of-the-art treatment and care to patients in the community. Through a affiliated entity, AROM also operates the Valley Radiation Therapy Center on the campus at Mat-Su Regional Medical Center in Wasilla. Together, the two treatment centers offer the full range of diagnostic imaging and radiation therapy technologies used either alone or in combination with surgery and medications to treat cancer and other diseases. AROM's highly trained physicians and staff work closely with patients, family members and their referring physicians to provide patient-focused treatment and the most effective, comprehensive treatment plans possible. The American Cancer Society estimates the incidence of cancer among veterans is greater than in the civilian population, making this contract especially important to Alaska's 73,000 veterans. Among the services available from AROM include:
External Beam Radiation Therapy (EBRT)
3-D Conformal Radiation Therapy
Intensity Modulated Radiation Therapy (IMRT)
Image Guided Radiation Therapy (IGRT)
Brachytherapy
About Potomac Health Associates, Inc.
Potomac Health Associates, Inc. is a professional services firm that specializes in federal health care contracting and business development for commercial and government clients. Since its inception, the firm has helped its clients win in excess of $400 million in competitive awards from the VA, and $3.75 billion in competitive and non-competitive federal contract awards from all federal agencies.