McLean, Virginia–Potomac Health Associates, Inc. (PHA) announced that it's client, Dermatology Associates of Atlanta, PC was awarded a five-year contract with the Department of Veterans Affairs to provide Mohs Surgery for veterans affiliated with the Atlanta VA Medical Center.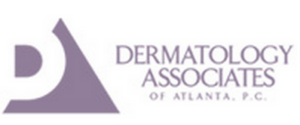 The contract award is a significant development for DAA as it was awarded the contract over the incumbent contractor, Emory University Clinics. Emory University Clinics are part of Emory University, an academic affiliate of the Atlanta VAMC.
Knowing that DAA was majority-owned by veterans, shortly after it was retained, PHA initiated efforts have the solicitation set aside for either Small Business (SB) or veteran-owned small businesses (VOSBs) in order to maximize DAA's chances for award. As a result, VA amended the solicitation to add additional evaluation consideration for VOSBs or Service-Disabled Veteran-Owned Small Business (SDVOSB). In discussions with VA contracting staff after bids were submitted but before award, PHA learned that VA was considering a multiple award strategy. After pointing out possible procurement issues that would likely result in a successful challenge by DAA if VA chose to pursue a multiple award strategy at that time, PHA's arguments resulted in VA's reconsideration of this approach, and decision to adhere to the single award strategy as originally envisioned.
After having been informed that DAA was the apparently successful offeror, shortly before a final award determination was made, PHA subsequently learned that DAA's claim as a VOSB was being challenged by representatives from the incumbent contractor. Recognizing evidence of a potential conflict of interest and improper disclosure of source selection information by members of the VA evaluation team, PHA again pointed out potential procurement violations that would be the source of a possible challenge if VA permitted questions about DAA's veteran-owned status to be considered at that stage of the procurement. As a result of this information, VA declined to conduct further challenges to DAA's VOSB status, leading to the subsequent award of the contract to DAA.
Potomac Health Associates, Inc. is a professional services firm that specializes in federal health care contracting and business development for commercial clients. Since its inception, the firm has helped its clients win in excess of $400 million in competitive awards from the VA alone, and an estimated $3.75 billion in competitive and non-competitive federal contract awards from federal agencies.