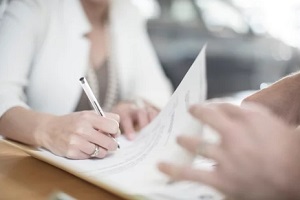 Federal contract management is a complex and critical process that requires precise attention to detail. It is important for every contractor to understand the basics of federal contract management and be able to address potential issues that can arise during the contract lifecycle.
This review will provide insight into several key aspects of contract management: contract modifications, change orders, requests for equitable adjustments and contract disputes. Many contractors rely on a contract consultant to support contract management and mitigation of these challenges.
Understanding Federal Contract Management
At its core, federal contract management encompasses the management and oversight of contracts between the federal government and contractors. It involves ensuring compliance with contract terms, applicable laws, and federal acquisition regulations.
Federal contract administrators play a pivotal role in monitoring contractor performance, facilitating payment processing, and resolving any issues that may arise during the contract lifecycle.
Potential Issues in Federal Contract Management
Change Orders
Change orders are formal modifications to the original contract terms and conditions. They may arise due to unforeseen circumstances, adjustments to scope, or evolving project requirements.
Change orders are designed to address these elements. Contractors must navigate these changes diligently, ensuring proper documentation, communication, and agreement with all parties involved.
Contract Modifications
Contract modifications implement formal changes to the terms of the existing contract after it has been awarded. These modifications can include alterations to project scope, schedule, deliverables, or pricing.
Contractors must carefully assess the impact of these modifications on all parties involved, ensure compliance with procurement regulations, and maintain accurate documentation throughout the process.
Requests for Equitable Adjustments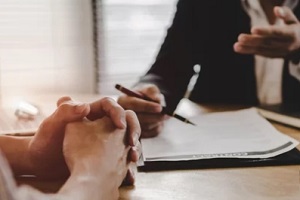 A request for equitable adjustment (REA) is an informal claim made by a contractor seeking compensation for additional costs or time resulting from changes in contract requirements or unforeseen circumstances.
Contract administrators with the agency thoroughly review REAs, assess their validity, and attempt to negotiate fair resolutions to protect the interests of both the government and the contractor.
Contract Disputes
Contract disputes can emerge from various circumstances, such as disagreements over contract terms, deliverables, performance expectations, or payment issues. They may follow unsuccessful attempts to reach agreement about change orders, contract modifications or REAs. These disputes can disrupt project progress, strain relationships, and lead to costly legal battles.
Skillful contractors employ dispute resolution techniques, such as negotiation, mediation, or arbitration, to resolve conflicts and mitigate potential litigation risks. If disputes cannot be resolved informally, a contractor has the right to file a formal claim under the Contract Disputes Act (CDA). This can be more successfully implemented with the guidance of an experienced consultant.
The Role of a Federal Contract Consultant
Expert Guidance and Knowledge
A federal contract consultant can bring extensive expertise and knowledge of the Federal Acquisition Regulation (FAR) to help navigate the complexities of contract management. They possess a deep understanding of federal acquisition regulations, agency-specific guidelines, regulations, and overall best practices. They can provide invaluable insights and guidance throughout the contract lifecycle.
Mitigating Potential Issues
Federal contract consultants can play a pivotal role in proactively identifying and mitigating potential issues that may arise during contract management. They analyze contract terms, assess risks, and develop effective strategies to minimize the likelihood of disputes, non-compliance, and delays.
Compliance and Regulatory Expertise
Contract consultants are well-versed in federal acquisition regulations, ensuring strict compliance with all relevant requirements. They assist in conducting compliance audits, reviews, and assessments, identifying any gaps or areas of improvement, and guidance about how to participate in Contractor Performance Assessment Reports (CPAR).
By staying up-to-date with regulatory changes, consultants can ensure that the contract is managed effectively and that performance is aligned with the terms of the contract.
Dispute Resolution and Negotiation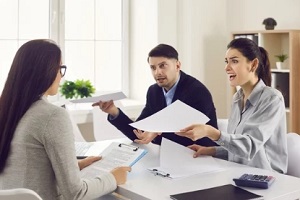 In the event of contract disputes, federal contract consultants bring their negotiation and dispute resolution skills to the table.
They facilitate or give insight to open communication between the government and contractors, seeking amicable resolutions and minimizing the need for costly litigation.
Consultants can also provide guidance on alternative dispute resolution methods to achieve fair and efficient outcomes.
Contract Modifications and Equitable Adjustments
Federal contract consultants assist in navigating the complexities of contract modifications and requests for equitable adjustments. They assess the impact of changes, evaluate cost and schedule implications, and guide the parties through the process.
By ensuring proper documentation, adherence to regulations, and fair negotiations, consultants help mitigate risks and maintain the integrity of the contract.
Federal contract management requires careful attention to detail and the expertise to navigate potential challenges effectively. PHA provides your organization with specialized knowledge, compliance expertise and dispute resolution skills to ensure successful contract execution.
Contact PHA today to learn more.